Each room is fully air conditioned with hot/cold shower and it's own little patio sitting area. Inside you will find a hair dryer, iron, in-room safe, clock radio, writing desk and telephone as well as a mini fridge and microwave, kettles are available by request. Beach towels are provided at the front desk and laundry service is available through housekeeping. Wi-Fi is available throughout the property. Daily shuttle bus to and from Pigeon Point Beach is complimentary to guests and Store Bay Beach is an easy 5 minutes walk away.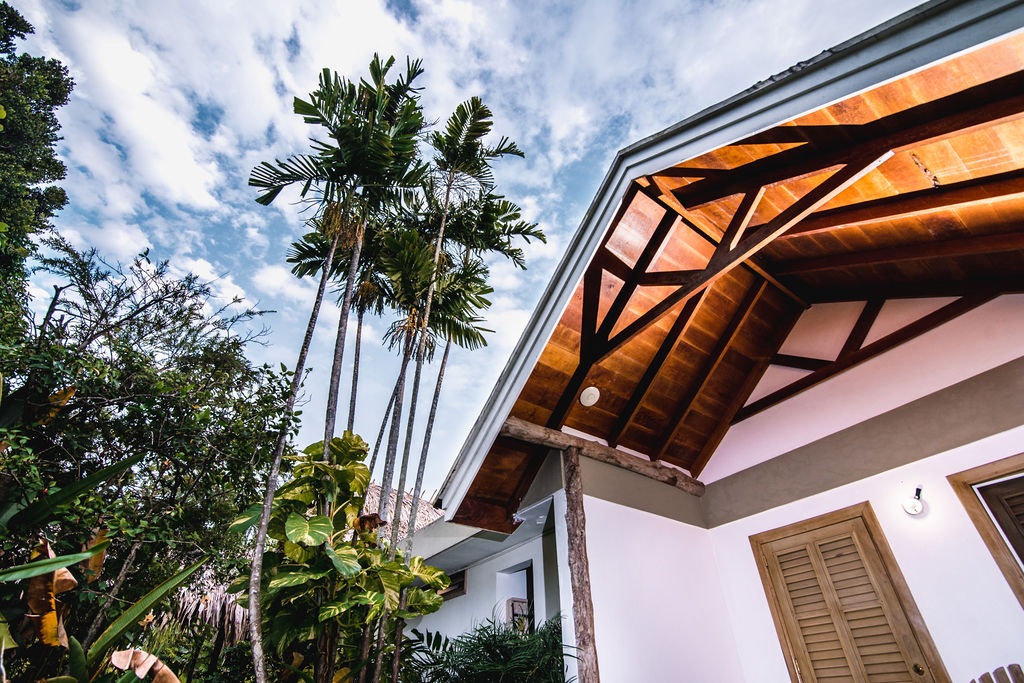 Follow the winding garden path to these cosy bungalow style rooms, a stones throw away from the hammocks and jacuzzi. Wooden shutters and teak wall accents, high ceilings over a king sized bed and a natural skylight in the bathroom combine to give these rooms a more secluded feel.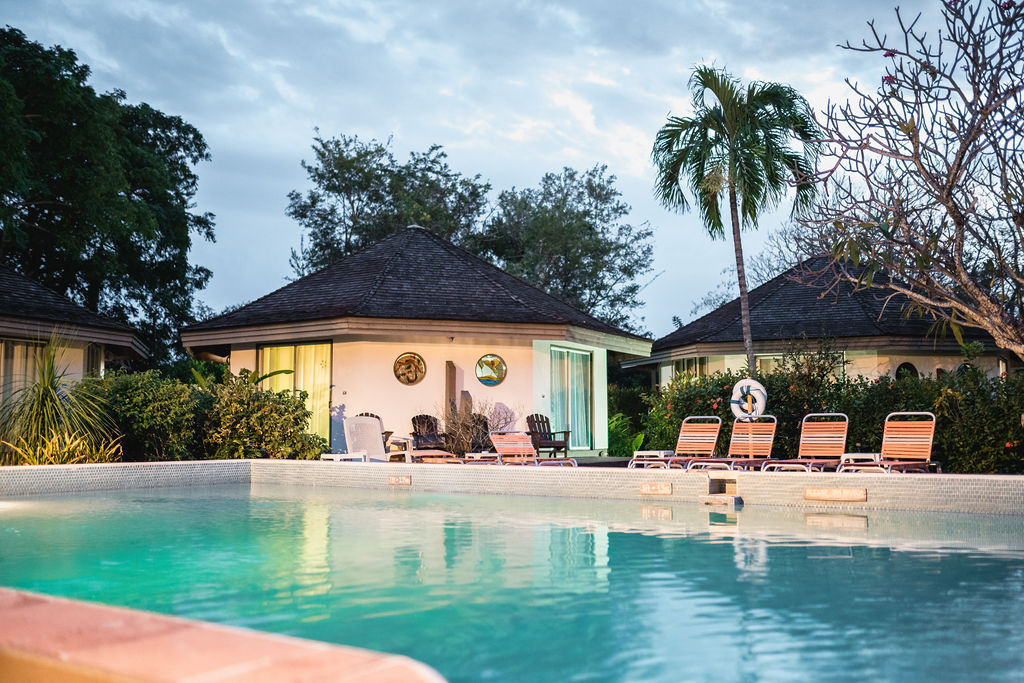 Tucked into the gardens surrounding the main pool, the poolside cabanas are filled with natural light from the sliding glass door and the stained glass 'portal' window. High ceilings and cool tile floors create a spacious yet intimate feel to these rooms which are ideal for couples or small families.